Transform your personal script into stylish word art in two hours
Raise your hand if you committed to learning a new skill this year. Now raise your hand if you haven't started yet. Me too. However, a new series of modern calligraphy workshops at Leman Locke Hotel is just the thing to help you end the procrastination.
Hosted by the hotel's űber talented artist-in-residence, Yasmin Li, the workshops teach you all the basics of this new form of expression, helping you transform your hurried scrawl into lust-worthy word art.  These modern lettering classes elevate traditional calligraphy from eighteenth-century scripts to classy signature styles relevant for all your modern word porn needs, be it wedding invitations, greeting cards or those all-important inspirational quotes for Instagram. I used to think quoting yourself on social media was cringe, but when it's handwritten in stylish quill and ink it's totally justified.
The two-hour workshops are held in the relaxing private rooms of the gorgeous Leman Locke Hotel, a stunning venue in the heart of Aldgate. Hosted in small groups, every guest has the chance to ask their questions and receive personal guidance from Yasmin Li, whose statement word art is dotted around the walls of the hotel. Guests learn the foundations of modern lettering with quill and nib, which can later be applied to the more demanding skill of brush lettering.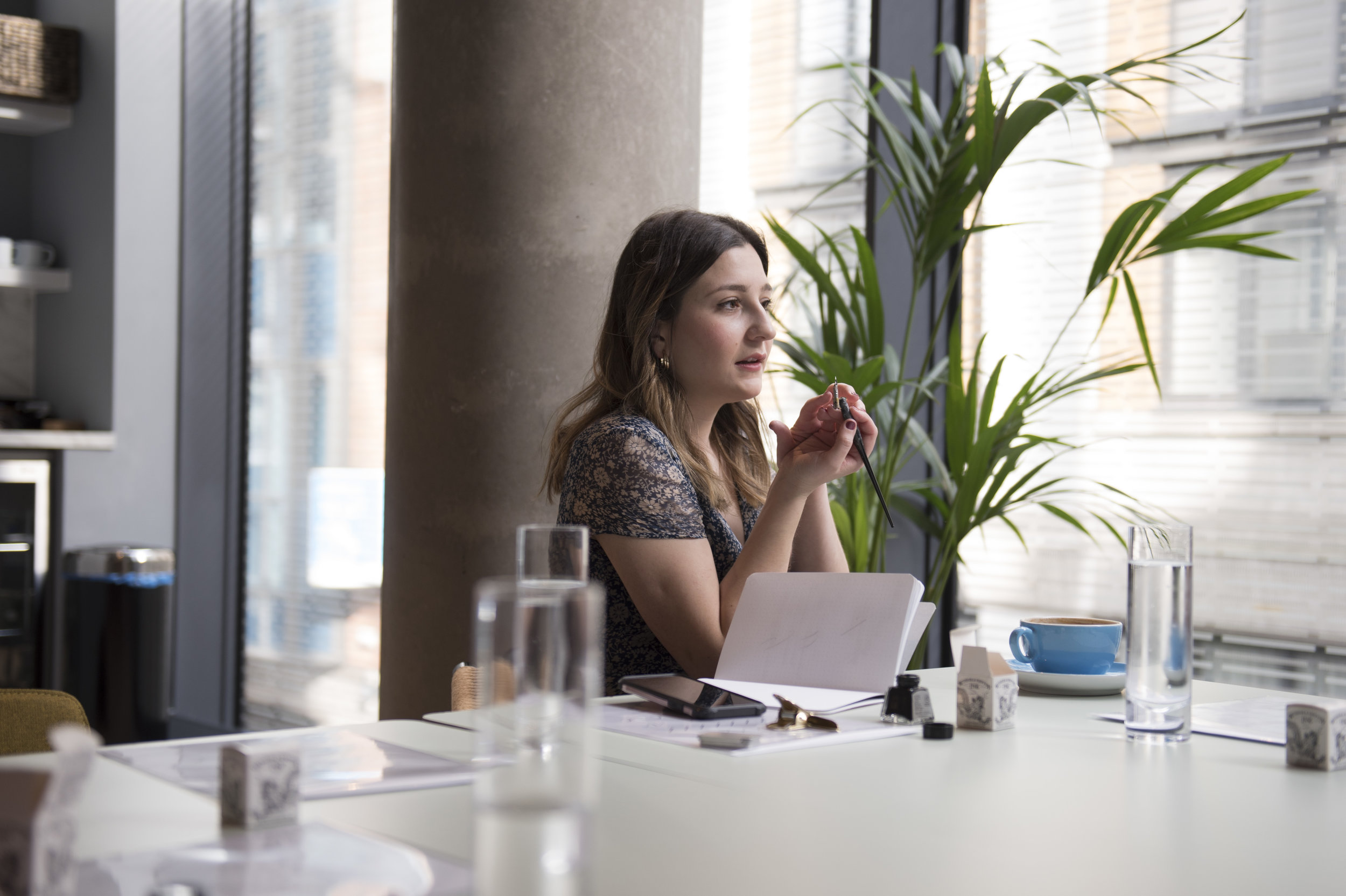 With so many practical uses, the classes are perfect for hen parties and birthdays or for individuals seeking to develop their creative skills. Ideal for couples planning a wedding or simply for a weekend escape from the usual buzz of city life.
5 Reasons why the workshop is terrific:
It's intimate. Groups are small so everyone can benefit from personal instruction from Yasmin Li.
It's therapeutic. Modern calligraphy is the new colouring books for adults.
It's excellent value; at just £40 for 2 hours of tuition, it's dead cheap compared to most calligraphy workshops.
It comes with all the tools and trimmings. Every guest gets a beautiful quill, nib and workbook package to take home so they can keep practising!
It's set in the stunning Leman Locke Hotel, one of the most instagrammable spots in the city.
Workshops run from 2pm to 4pm once a month. The next sessions run on 14 April and 11 May. Places fill up fast, so be sure to book in advance at www.yasminli.co.uk