Doha Qatar – Undiscovered by some, but breathtakingly beautiful…
The city of Doha in Qatar may not be somewhere you have heard too much about. It's awe-inspiring skylines, beaches and deserts are something we were more than ecstatic to be able to go and visit.
Situated in the Middle-East, the beautiful city of Doha in Qatar is perfect for anyone who is seeking a getaway with the electric atmosphere of a buzzing city yet still oozing with culture.
So with all that said here is what you could get up to…
Luxury Hotels
Shangri-La Doha
Situated in the buzzing skylines of Doha, the Shangri-La Hotel is for those who are looking to find their inner Zen. Greeted by high ceilings and a sense of space this hotel seems like it is far away from the busy streets below. Offering beautiful rooms with astounding views of the skyline and city below you. The hotel has its own spa facilities, a spacious gym overlooking the city and swimming pools, it really has everything you need to enjoy at your stay.
The Westin Doha Hotel & Spa
 Situated outside of the skyline The Westin offers a peaceful spa retreat for those looking to really indulge and relax. A short drive away from the iconic Souq Waqif this hotel really has all to offer. There is also spa facilities, a swimming pool and a range of dining experiences to meet your needs.
Food
For those who love nothing more than an exquisite dining experience that will not disappoint, Doha offers a range of fine dining experiences to suit every taste bud.
The Shangri-La
The Shangri-La Doha offers a unique experience in the recently opened Shanghai Club. The type of food you will find here is Chinese, the authenticity and originality of the food is something quite remarkable and they are not short on presentation! One of the sharing dishes were designed to look like Louis Vuitton handbags!
The Melia
The Melia is another hotel in Doha and is also home to a variety of restaurants. We were lucky enough to dine in Signature by Sanjeev Kapoor which offers modern Indian cuisine. Each dish has so much thought in the presentation. Even the very first which is a mango starter to cleanse and refresh the palette before eating.
If you choose to stay at the Westin Doha Hotel & Spa they are home to a fantastic Thai restaurant. Here you will find authentic and delicious Thai food which will certainly impress all those foodies out there.
The Intercontinental
If you're a fan of greek food the Intercontinental Doha have a beautiful restaurant called Mykonos. We were lucky enough to dine here on one of the days, the food did not disappoint. If you love fresh food full of flavour this is your place to visit.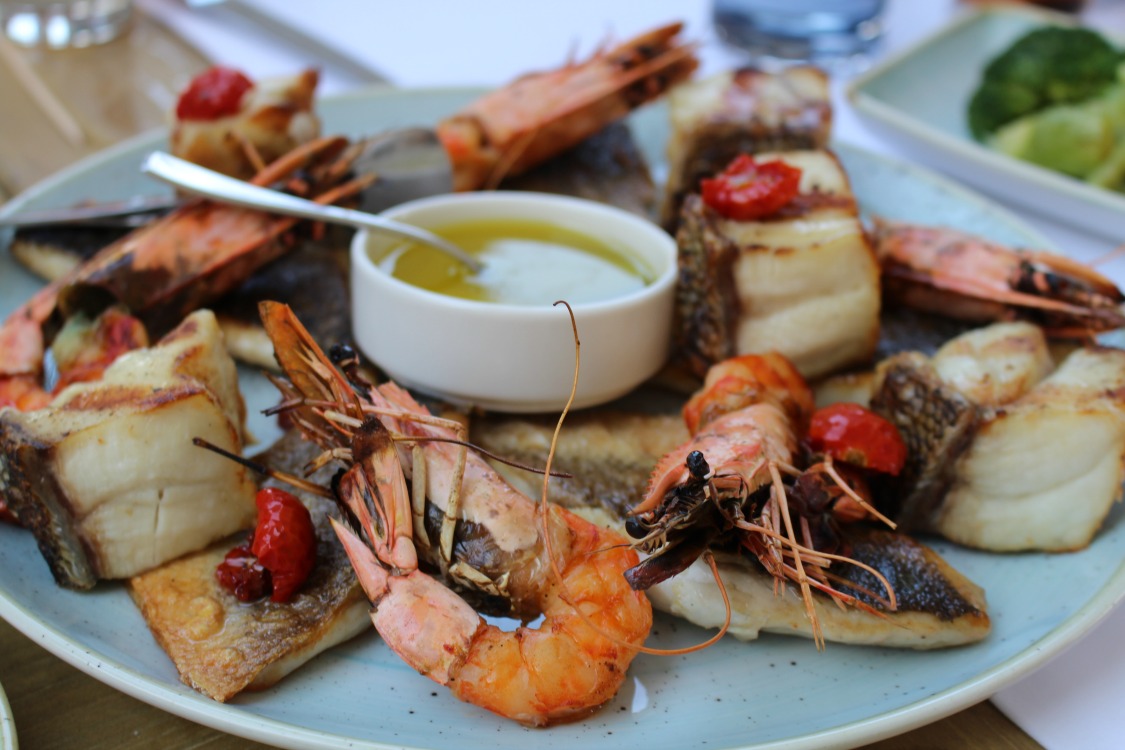 Something Historical
For those who love all things involving history. Zubarah Fort is about an hour and a half drive from Doha, there is even a bus route to this area from Doha. Zubarah Fort is an archaeological site famous for the fort that still stands there. The fort was built by Sheikh Abdullah bin Jassim Al Thani in 1938 and has since been renovated into a museum where you can see all the archaeological findings they have found. It was once a successful pearl fishing and trading port.
All tours can be arranged via www.regencyholidays.com – Transfers, tours and activities can be provided by through Regency Travel & Tours.
Art Enthusiasts
For those who have an endearment for anything arty, the Museum of Islamic Art should be at the top of your list. The exceptional architectural structure is home to some of the most impressive exhibitions. There is currently an exhibition dedicated to Mohammed Ali which holds some of his most treasured memorabilia such as boxing gloves, trophies and rings. If you have always dreamed of seeing Xi'an's Terracotta Warrior Museum but haven't been able to visit the exhibition itself in China. Doha have opened a small exhibition home to treasures, pottery, jewelry and of course a selection of the life size terracotta warriors .
All tours can also be arranged via Regency Travel & Tours – Transfers, tours and activities can be provided by through Regency Travel & Tours.
For the culture
For those who love to delve into the endearing world of culture, Qatar is not short of it. Head to the Souq Waqif where there are traditional stalls selling items to buy, foods to taste, clothes to wear, it even has a Falcon Souq dedicated to the treasured falcon. Here you can purchase a bird and there is even a falcon hospital dedicated to the bird.
 Thrill Seekers
For the extreme thrill seekers you can head over to the desert where you can take part in dune bashing! For a little more than an adrenaline rush you can drive through the dunes, down steep hills and even drive backwards!
Something Sporty
For those who are after an adrenaline rush you can head down to the Intercontinental Doha Hotel where down the beach you will find a little bay where you can hire jet skis. Jet ski rates start from 350QR (Approximately £75)  for 30min.
For those who would like something a little more on the sporty side, the Intercontinental Doha offer stand up paddle boarding classes which are QR120 (Approximately £25) or QR75 (Approximately £15) if you bring your own board.
The Ultimate Unwind
Head to the Regency Sealine Camp Qatar where the word "glamping" isn't upmarket enough to describe this experience. Visit the beautiful clear water of the inland sea in the heart of the desert and truly unwind. Treat yourself for a stay in their luxury tents that even have air conditioning and that are decorated as if you were in a hotel. During this retreat you will truly forget you are camping as it is something much more luxury and beautiful.
So with all this said here is our exclusive offer to you.
Doha Luxury Travel Offer
Travelpack is currently offering a five night holiday to Qatar from £1,369 per person. The price includes two nights at The Westin Doha Hotel and Spa in a Deluxe Room Pool View on a bed and breakfast basis, three nights at Shangri-La Doha in a Deluxe Room on a bed and breakfast basis and return international flights with Qatar Airways. 
To book call: 0208 5854080 or visit:www.travelpack.com/guide/qatar
For more information visit www.visitqatar.qa