Madison Bar London adds a whole new perspective to rooftop cocktails…
Rooftop bars are all the rage in the city (you can check out our guide to London's top rooftop bars here). So we were more than pleased to discover Madison bar London – a glamorous rooftop bar overlooking St Paul's in the heart of London.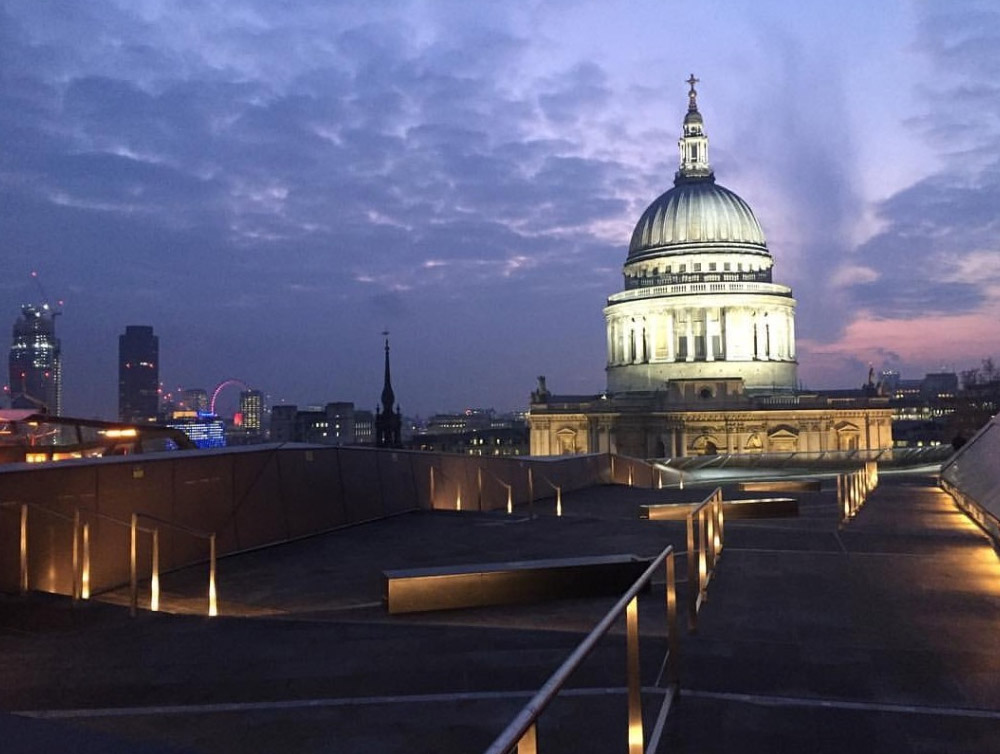 Perched on the penthouse spot of One New Change, six floors above the city, Madison bar London offers stunning views, stylish decor and decadent cocktails. A favourite London Rooftop Bar, get there in time to take advantage of the walkway which leads up close to St Pauls Cathedral which is not only beautiful, but also a great photo spot. The vibe is funky and glamorous, with white sofas capped with outdoor heaters and a large glass indoor area which doubles as a restaurant and classy area to relax when the weather is chilly.
The atmosphere at Madison Bar London is buzzing, music plays and the views make it all the better. Be sure to order the Not so Fashion – Bulleit Bourbon infused with Goat Cheese and Butter stirred with Dom Benedictine Liquor and a hint of Jerry Thomas Bitters and Brown sugar or the Sweet Treason – Babicka Vodka shaken with Aperol and Cointreau Liquors with a hint of sugar and lime juice.
There are also a range of sharing cocktails for those who want to go all out and mocktails for those who want something non-alcoholic but more exciting than the standard lime and soda.
Food-wise, you can indulge in a range of delicious bar snacks or order from the real Manhattan style restaurant which features delicious grills from the wood-fired Josper oven, salads, burgers and other slow-cooked classics.
Madison Bar London is the perfect destination to head with the girls for cocktails or to impress your other half. It's fun, glamorous, exciting and offers so much more than your standard stuffy bar. The views alone make the cocktails taste better, the staff are attentive and the atmosphere makes for a truly great evening.
What are you waiting for?
Don't miss: Madison Bar London are now running MadLab molecular masterclasses – unique cocktail masterclasses available for groups of 8 – 12 guests. Master your molecular techniques and drink your hard work. Get in touch at madisonevents@danddlondon.com to learn more and book your spot.
Madison Bar London Rooftop Bar
Rooftop Terrace
One New Change
London
EC4M 9A