Virgin Voyages Scarlet Lady Cabins take cruising accommodation to the next level with mood lighting, hammocks on the balconies, transformative beds and so much more…
When you head abroad, one of the first things you look at when booking your break is exactly where you'll be staying, after all, it's your main base and the place you will sleep, spend down time and keep your belongings. So you wan't it to be nice right? Well Virgin Voyages have recognised that your cabin on a cruise ship is so much more than just a spot to rest your head and their Scarlet Lady cabins are set to revolutionize this.
There will be 1,330 cabins aboard the ship, from chalet-style bunks that sleep up to four (ideal for small groups) to cabins dedicated for solo travellers. One of the main features of some of the cabins include a custom designed seabed which is the "first ever transformational cabin bed at sea" meant to offer alternative seating for passengers who want to socialise. It will be a bed during the night, then can be turned into a seating area during the day for chilling, or if you want to invite others to hang out in your cabin, get ready together for evening activities, or just want a bit more space to relax.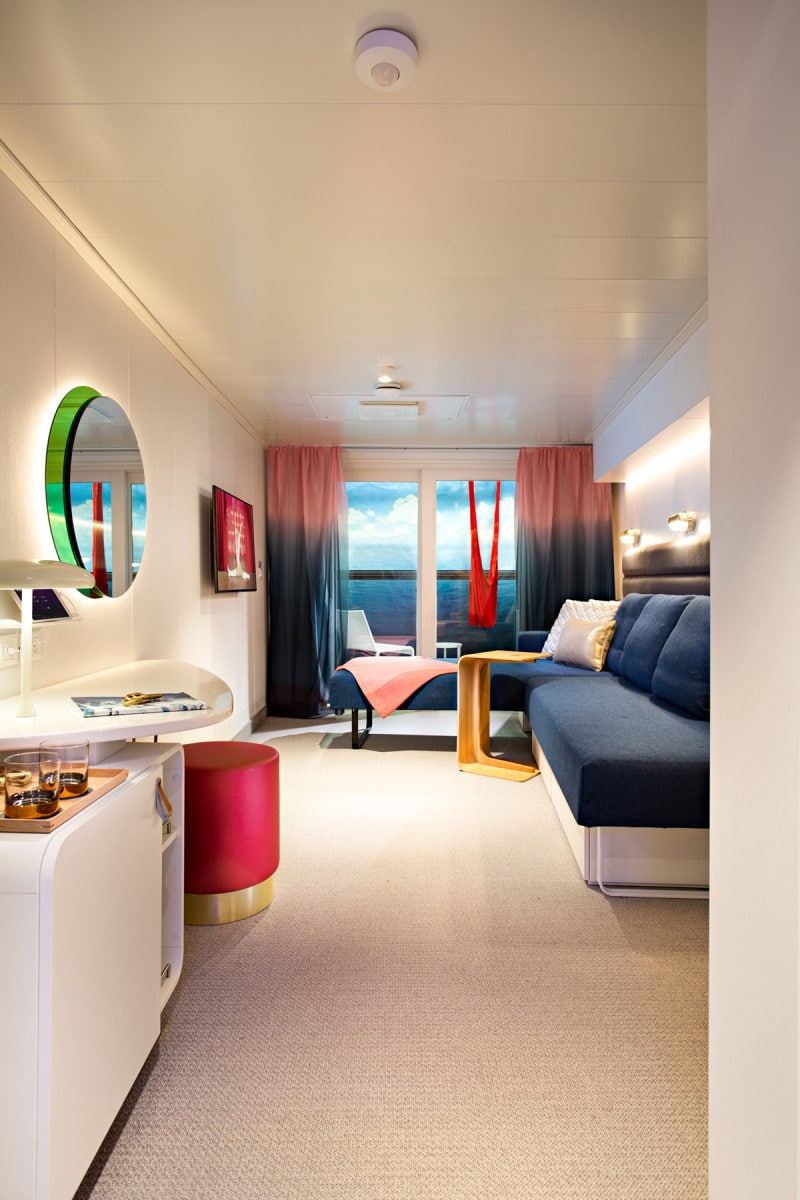 The Scarlet Lady cabins with balconies will all feature custom-designed hammocks for the most hipster way to relax with a drink and watch the views pass you by; these are all handwoven by artisans from Yellow Leaf – an organisation that fosters women's empowerment and community transformation in rural Thailand.
Cabins will also feature mood lighting which automatically adjusts to "enhance the time of day based on where the ship is in the world." For example, when on a sea day the lighting will change to reflect this, then switch to gold and purple in the evening to reflect the beautiful sunsets of the Caribbean waters. To help conserve energy, Virgin Voyages Scarlet Lady cabins will have presence sensors to detect when someone has left the cabin and will go into energy saving mode, closing the blinds and switching the air-con to an eco-saver temperature. Other features you can expect to find in the rooms include an in-room entertainment system with a 43-inch, 4K flatscreen HDTV, mini bar, desk with mirror and flexible wardrobes.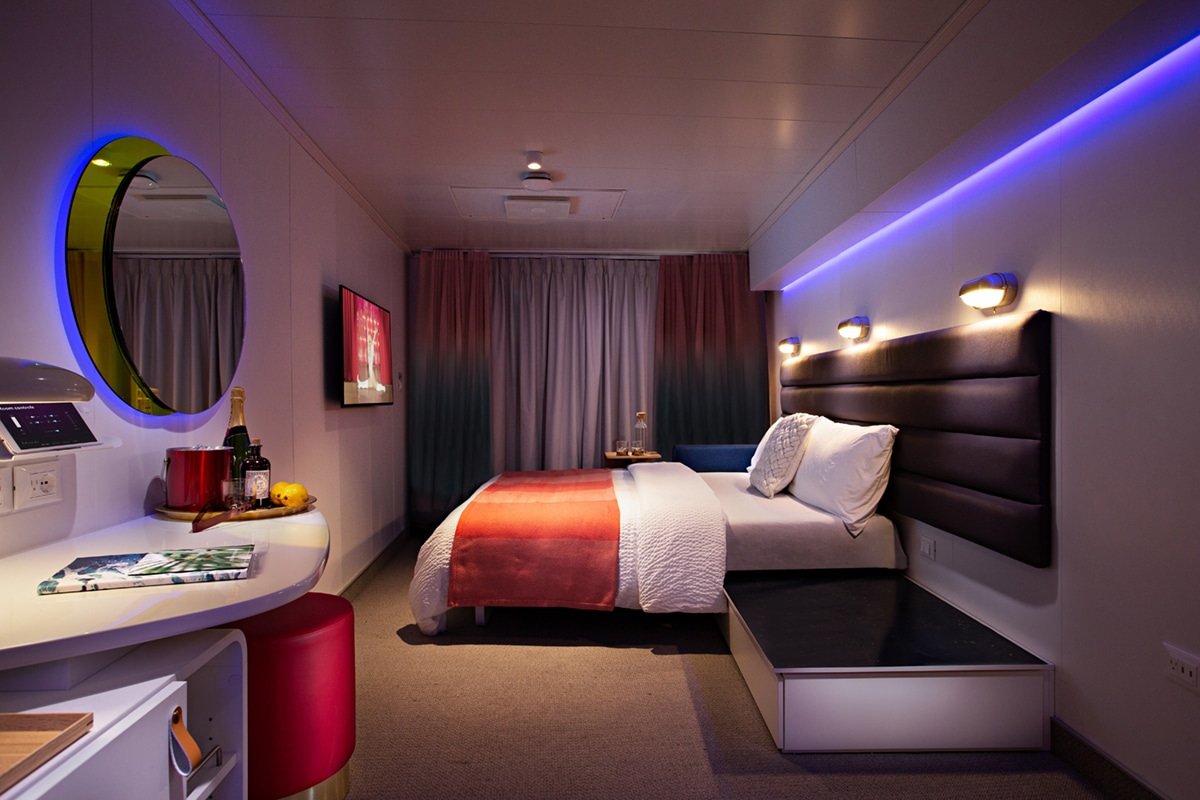 We're already so excited to see what else the new Virgin Voyages cruise will bring us. Keep up to date on other news including more on the Virgin Voyages Scarlet Lady cabins, entertainment and more, by following our cruise section here.