London is perfect for millennials chasing work-life balance – and these are the top reasons why…
Budding professionals have more options than ever when it comes to looking for a place to build a career for themselves, as new industry hubs emerge up and down the country. The days of the youthful and ambitious slinging bindles over their shoulders and heading for the Capital may be long-gone, but the allure of London as the go-to place for young workers with big dreams remains, and for good reason. In a recent report on The Best Cities for Millennials, London reached the number two spot—it was beaten out only by Glasgow, making it the top city for young people to make a living in England.
Though many cities offer the chance to work hard and play hard, London is still head and shoulders above contenders country-wide in terms of both career opportunities and leisure options. As Samuel Johnson said, "when a man is tired of London, he's tired of life". And he didn't even have Time Out in his day.
There really is something for everyone in the Capital, and nowhere else in the UK presents such a glut of sights to see and things to try. We all known having opportunities to do what makes you happy—whether that's days packed with culture or quiet time for yourself in an outdoor space—is central to maintaining a healthy work-life balance. This is something that much of the modern workforce, and millennials in particular, struggle with. Here is why London is perfect for millennials…
A very millennial problem—burnout
Millennials are a generation who've been primed for maximum achievement. The pressure to always be working towards some goal, whether professional, academic, or even domestic, can be overwhelming. Stretched is the new normal, and many millennial workers labour under near-constant societal and vocational burdens that push them to the edge of exhaustion.
The fast pace that London has become known for can seem at odds with avoiding burnout. But despite its reputation for being a work-centric city, it's not impossible to achieve a great balance between career success and personal fulfilment here, given the totality of what it has to offer. In fact, the following continue to show just why London is perfect for millennials.
No shortage of opportunities
London's job market is incredibly diverse. No matter where you want to take your career, you're sure to find a role that suits your ambitions.
There are over one hundred thousand job openings in London right now, with many in highly lucrative sectors like finance, accounting, and IT. The city's tech space has exploded in recent years, and its dominance of the London job market is set to continue with progressive companies like Microsoft, Telefonica, and Oracle committing to creating one million new positions in the city by 2022.
It's not just techies who can find ample opportunity in London, though. This growth is also propelling flanking industries, with recruiters like Frank Recruitment Group creating multiple new consultant positions to support the area's tech explosion.
The average salary is also higher here, coming in at £43,249; significantly more than the UK average of £29,588. They're climbing too, with salaries in London increasing on average 3.9% year-on-year, even when the national annual average has dipped by 0.6%.
While higher wages do go hand-in-hand with higher living costs in London, opting to live in a cheaper outlying area can save you a lot of money without cutting you off from the action, thanks to London's extensive transport system and wide-spread facilities.
A flexible approach to work
This might sound improbable, but the average working week in the Capital is actually shorter than anywhere else in the UK. According to research from Clarendon, the typical number of hours worked per week in the UK is 39.1—Londoners actually clock less than that, putting in an average of 38.7 hours.
This average gives London-based workers the chance to get in some valuable downtime. It helps that London is a true 24 hour city too; the Tube service runs throughout the night, offering great access to every corner of the city, and the city's day-and-night leisure facilities are on hand whenever they're needed.
Employers in the city are starting to put work-life balance at the forefront of their cultures, with companies like Transport for London and Apple among those recognised for having the best work-life balance in the UK according to research by Indeed.
For a growing number of workers, flexibility is a major part of maintaining work-life balance. Luckily, businesses in London are catering to demand for a less rigid work week—more than half of the city's workers enjoy some type of flexible working arrangement. And their efforts are paying off: London was named the fifth best city for remote workers by a recent study, based on cost of living, average monthly salary, internet speed, price of coffee, and cost of public transport.
Leisure for all weathers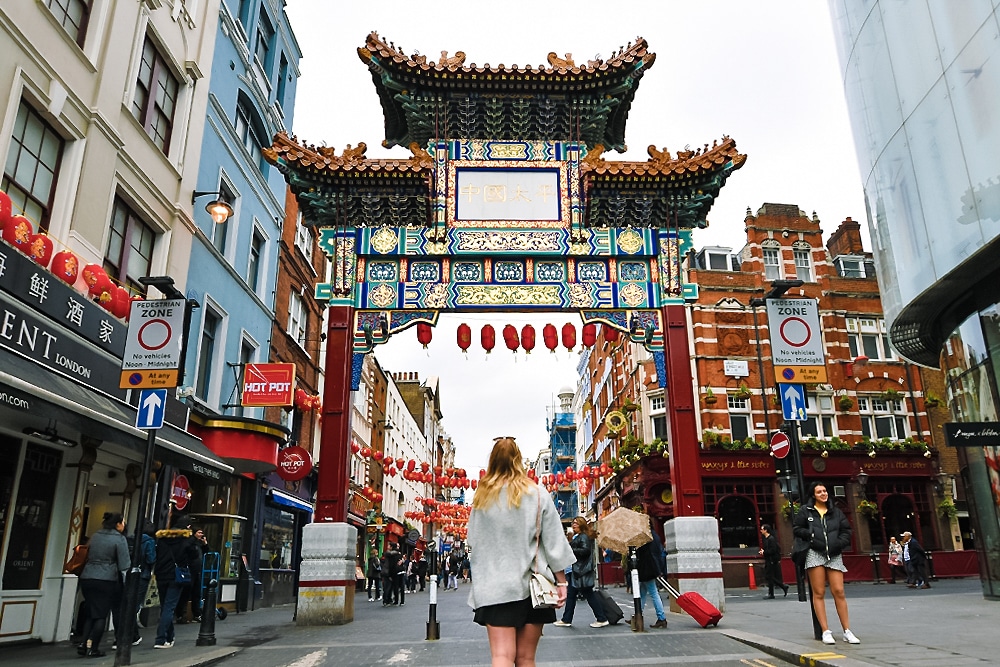 The only thing that rivals the Capital's job offerings in terms of extent and excellence are its leisure facilities. Heaving with historically-significant spots, museums, galleries, green spaces, and events, you'll never be short of things to do and opportunities to relax, and a huge number of them are free.
It may no longer be the centre of the universe for career-driven young people, but when you're looking for somewhere that marries endless career opportunities with a rich and vibrant buffet of culture, and space for you to live your best life—whatever that might look like—you can't do much better than London.
What are your thoughts? Do you think London is perfect for millennials? Let us know in the comments below!