Looking for wall art for your home? Look no further than our interior brand of the week, Desenio…
Wall art has the magical ability to turn a house to a home. It can take on a blank wall and turn it into something beautiful, with the ability to create the most beautiful atmosphere and vibe you want for your living space. We recently stumbled across Desenio, a company that sells a wide range of wall art that heavily focuses on Scandinavian design. A quick peek on their website had us trawling for hours before wondering quite where the afternoon had gone. For it's one of those companies where everything is so beautiful, so relatable and so interior lust-worthy you can't quite tear your eyes away. And the best part? They're affordable too.
Since being founded in 2010, Desenio has generated an online presence in thirty-three countries and are steadily growing into new markets. They provide Scandinavia's widest range of posters along with frames, hangers, picture ledges and clips so you have all you need to transform your space. All their posters are printed on uncoated, premium matt paper that has a luxurious finish and comes delivered in a cylindrical tube to prevent damage during transport. This also means they make great gifts!
Here are some of our favourite posters from Desenio – you can check the range out for yourself here.
AQUARELLE SHAPE POSTER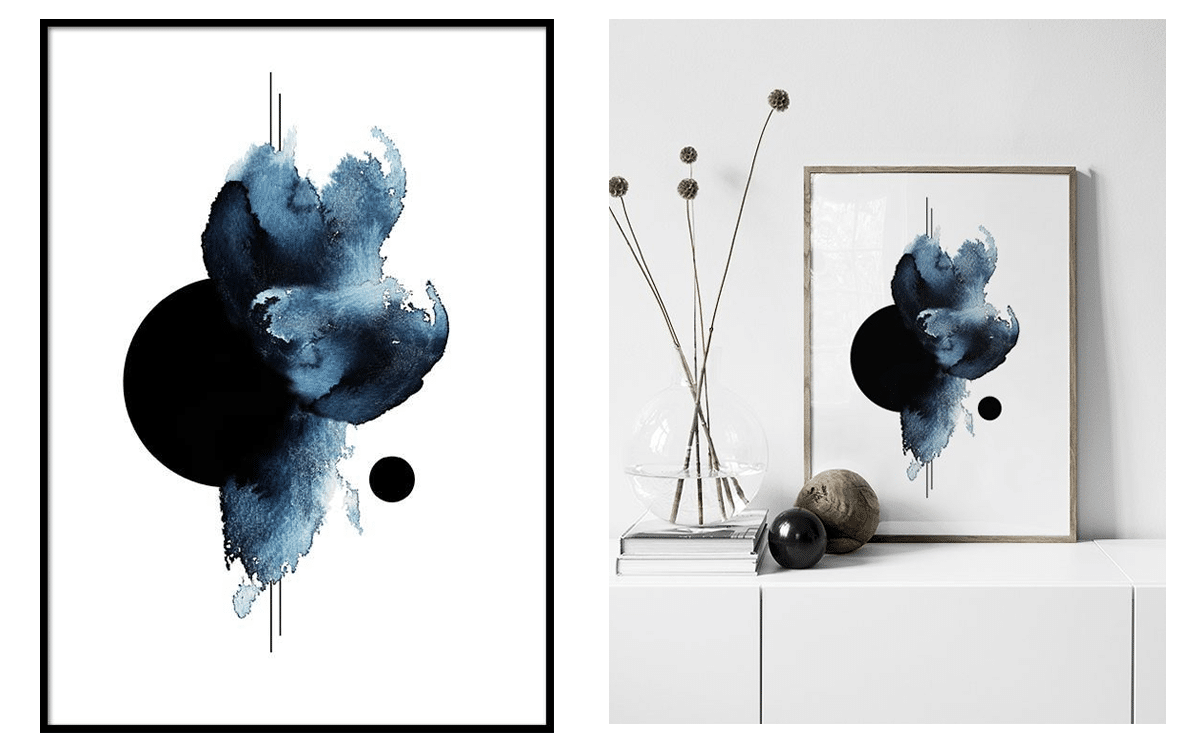 We love the beautiful shades of blue in this poster. Pop it in a striking black edged frame and use to add a moody pop of colour to your space.
HANGRY POSTER
Taking inspiration from the look of a dictionary definition, this Hangry poster is the ideal piece of humorous art to add to your kitchen. After all, we've all been there.
Line Poppies Poster
This flower piece is so simple yet so beautiful. A hand-drawn sketch of intertwined poppies, it works well to an interior style of earthy, natural hues and adds a sophisticated finish to any space.
The World is Yours Poster
A dreamy design perfect for a home office or living space, it features a quote on a backdrop of black and white mountains. Put in a black frame and take a look at it whenever you're feeling uninspired!
Graphic Half Circle Poster
This graphic half circle poster is a chic and eclectic piece to add to your collection. The gold semi-circle perfectly accompanies the cloudy backdrop and makes for a piece of art that is both interesting and stylish no matter your interior style.
Let us know your thoughts and your favourite poster below.