Light up your evenings with a cushion with a difference
Most of us ladies love a decorative cushion, but we hear far too many people say 'what's the point in them? They just get in the way.' Whoever says that…you're wrong! Cushions always serve a purpose, and the Moonlight Cushion definitely does.
How many cushions on your sofa are super soft? A couple?…OK well how many are super soft AND glow multiple colours? We thought so.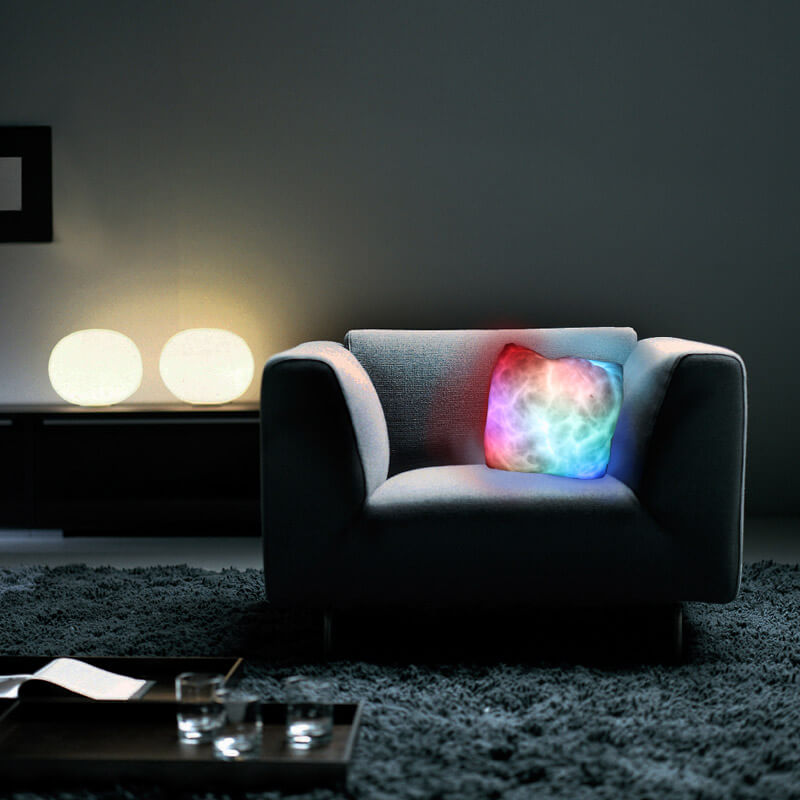 The Moonlight Cushion looks like an ordinary white fluffy cushion, until you flick a little hidden switch that's hidden inside the cover. It then drifts through a collection of unwinding hues – pinks, yellows, greens and purples encouraging a relaxing ambience in your room of choice. It's a lovely finishing touch to a dimly lit cosy room.
We think its a great novelty gift to add to any birthday, or one to bear in mind when someone moves house.
www.prezzybox.co.uk
£19.95