Nothing encapsulates the true spirit of Britain quite like an afternoon tea, here's just why we love the beloved mid-day treat so much…
Introduced in the year 1840 by the seventh Duchess of Bedford as a late afternoon snack, Afternoon Tea has fast changed from being a pretentious meal for the elite, to an indulgent treat loved by all. From the classic scones lathered in jam and cream to a Roald Dahl themed tea and an afternoon tea bus in London, there are so many reasons we love to indulge in this now classic British past time. Here are our top five reasons we love it…
1. Exciting locations
When it comes to choosing the location of an afternoon tea there are so many to choose from. You can indulge in a high-end luxury hotel or you can get together with your family in a cosy teas room down your local town. There is no wrong or right answer, it's all about the experience of socialising and sitting down with your loved ones enjoying each other company whilst having a cup of tea and a scone…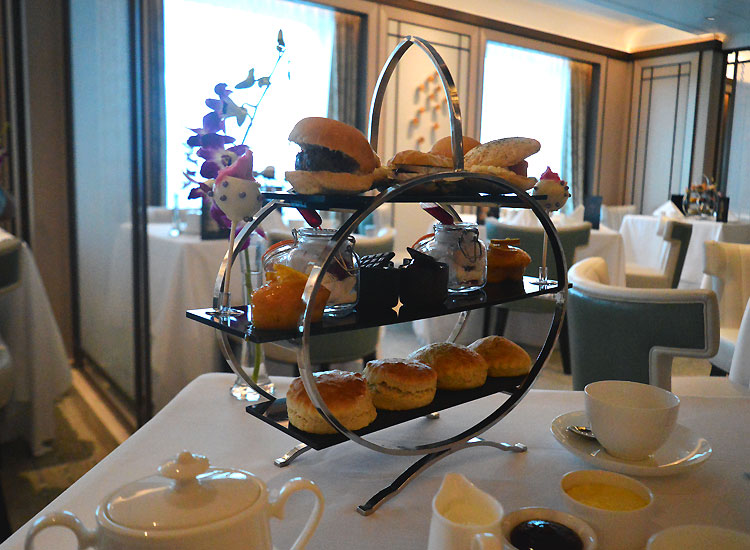 2. A different way to Indulge yourself
After a hard day's work, we all deserve a treat every now and then… but sometimes you want something a little different to dinner out or a cooked breakfast. Sometimes it would be nice to be treated in the afternoon with a delicious cream tea. Think your favourite finger sandwiches, clotted cream and jam, sweet pastries and yummy cakes – it certainly beats a marmite sandwich in your packed lunch.
3. Social occasions
Whatever the social occasion whether it be a birthday, baby shower or a romantic date, sitting round a table and sharing a pot of tea is the perfect way to spend your afternoon. It's a chance to bring everyone together and reminisce of past memory's, get excited about the future and relax, forgetting about everyday stresses…
4. An excuse to get dressed up
Let face it, we all love an excuse to get dressed up and what better time to slip into your favourite dress or smart shirt than an afternoon tea? It's a great chance to get your hair and makeup done and wear those clothes you don't get a chance to every day whilst sampling an array of delicious cakes and sandwiches. But remember to wear something with a little give as overindulging is likely!
5. An excuse to drink prosecco midday
You should never need to justify opening your favourite bottle of bubbly, but occasionally an excuse helps. An afternoon tea midday is a perfect reason to crack open a bottle of prosecco with friends and get your taste buds going with a scone and jam and a perfectly matched glass of fizz to accompany. Never has a glass of prosecco tasted so good…
Let us know your favourite things about afternoon tea in the comments below!
Also… How much do you love your afternoon tea? So much that you would like to send a  tea emoji when asking your loved one to join you for afternoon tea – didn't you realise you can't? Well there is chance you can! We are joining Buyagift Afternoon Tea Week petition to get a tea emoji created for us all to use, you can join too by signing the petition here…