Virgin Voyages Beach Club in Bimini provides the ultimate luxury stop on your cruise – and we have all you need to know…
Virgin Voyages are set to change the face of cruising with their "rebellious luxury" and as well as announcing their bookings are now open (you can book here) they have also revealed detailed on their very own Virgin Voyages Beach Club in Bimini.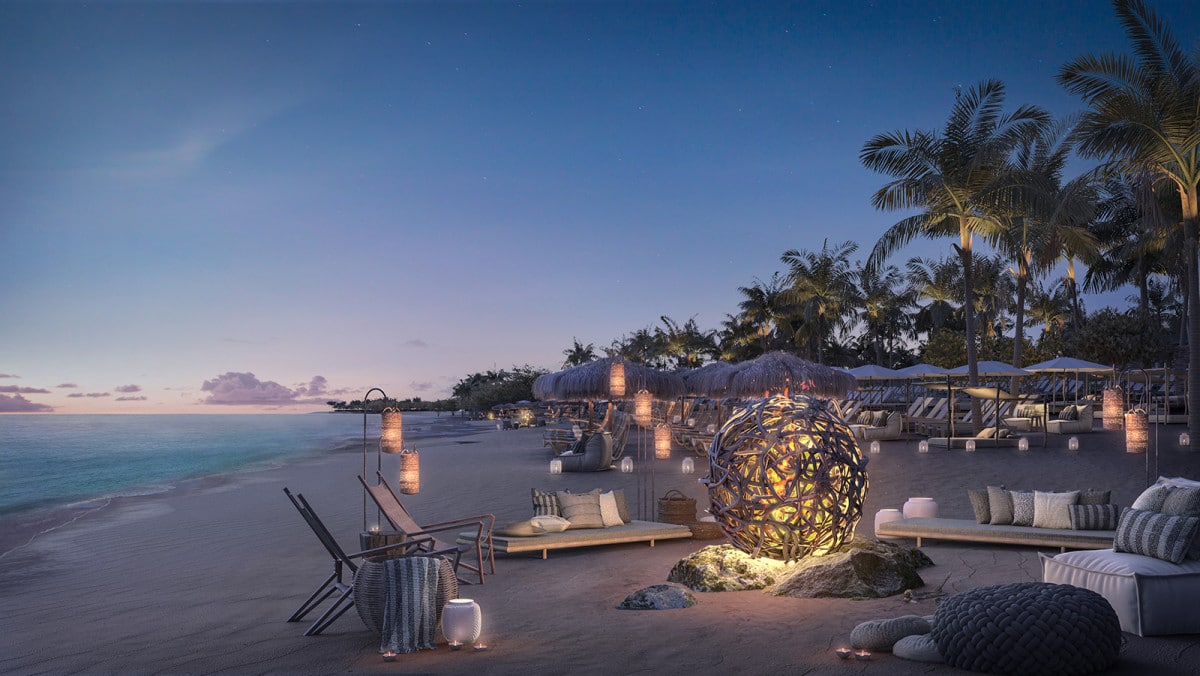 The Virgin Voyages Beach Club in Bimini the Bahamas is a special one of a kind experience where there truly is something for everyone. When there you can enjoy a day of luxury on the powdery white sands, a cocktail in hand, or explore the island flavour and culture, swimming in the turquoise waters. Just a short transfer from the Pier, the Virgin Voyages Beach Club in Bimini is built in partnership with Resorts World Bimini and is designed with natural materials and soft soothing tones, overlooking the ocean and cascading down to the sea with an expansive lagoon-style pool as the central anchor of the club.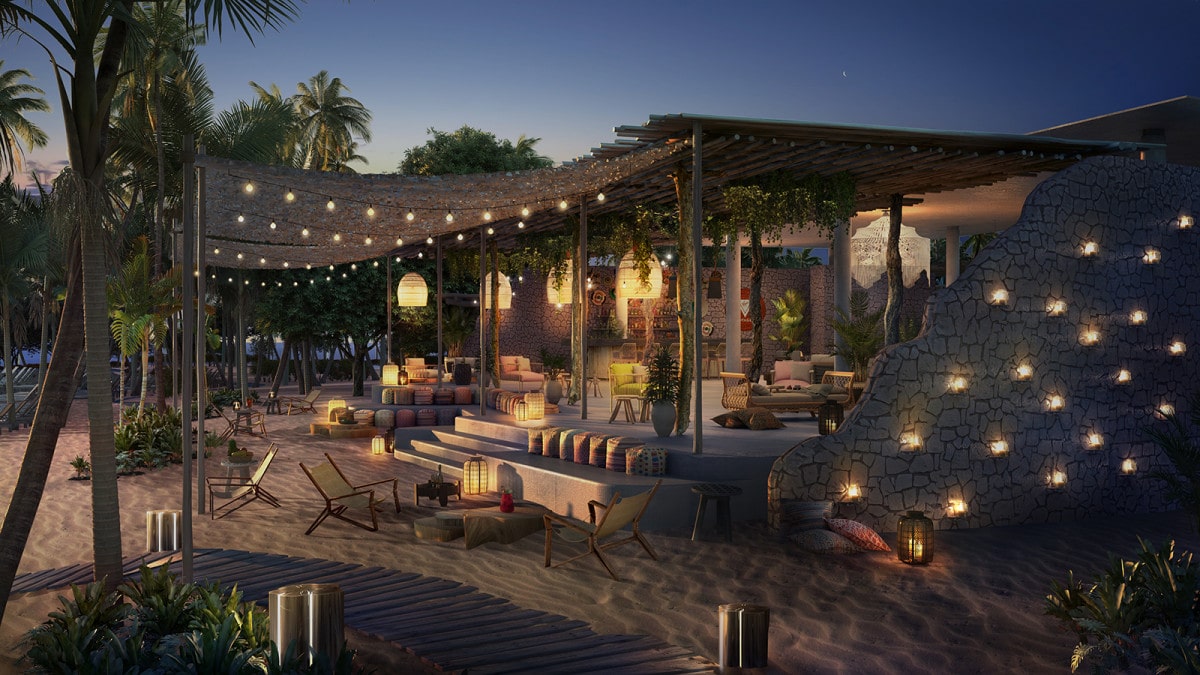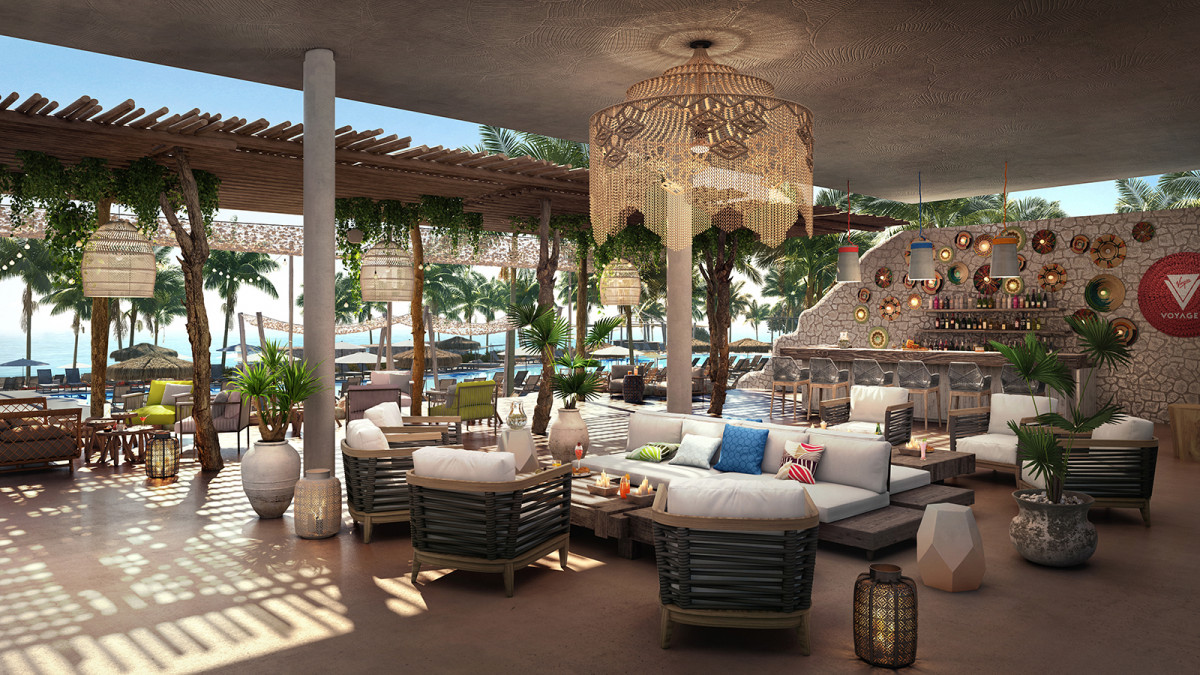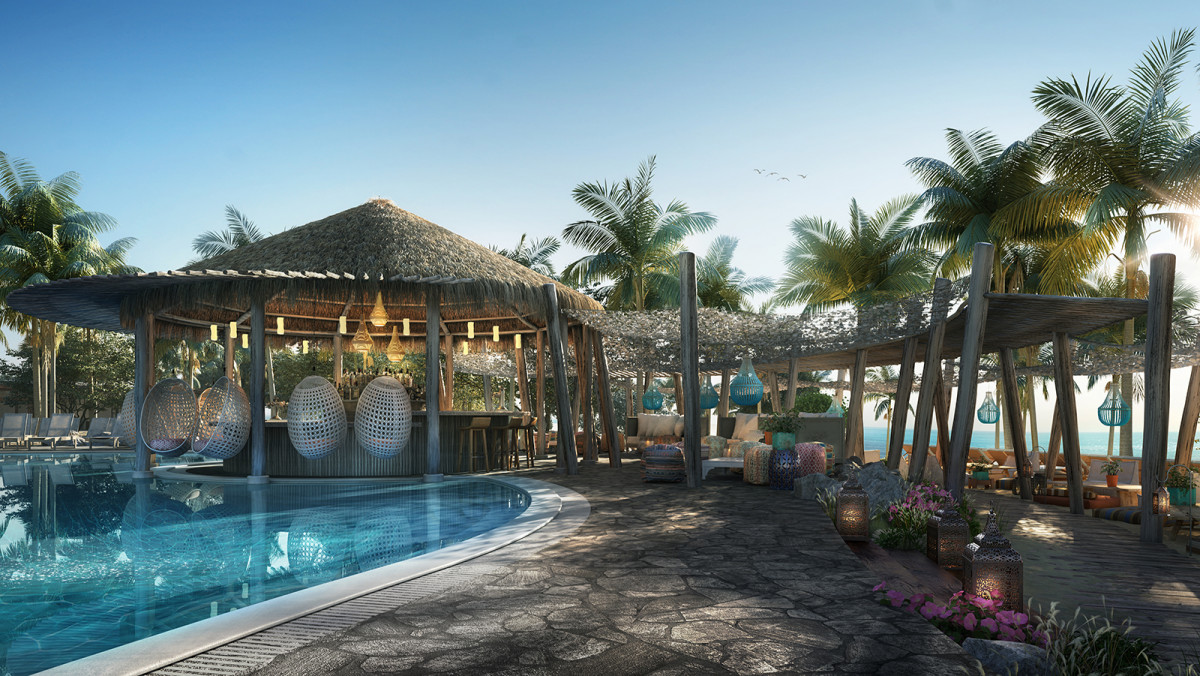 While there you can enjoy the build up of tone through the day, from morning yoga and meditation to DJ-led pool and floatilla parties in the afternoon, before a each bonfire and acoustic music to wind down the evening.
Food at the Beach Club will be complimentary and will be locally sourced with menus inspired by their location, offering delicious local offerings from conch and manho salad to Bahamian rum cake.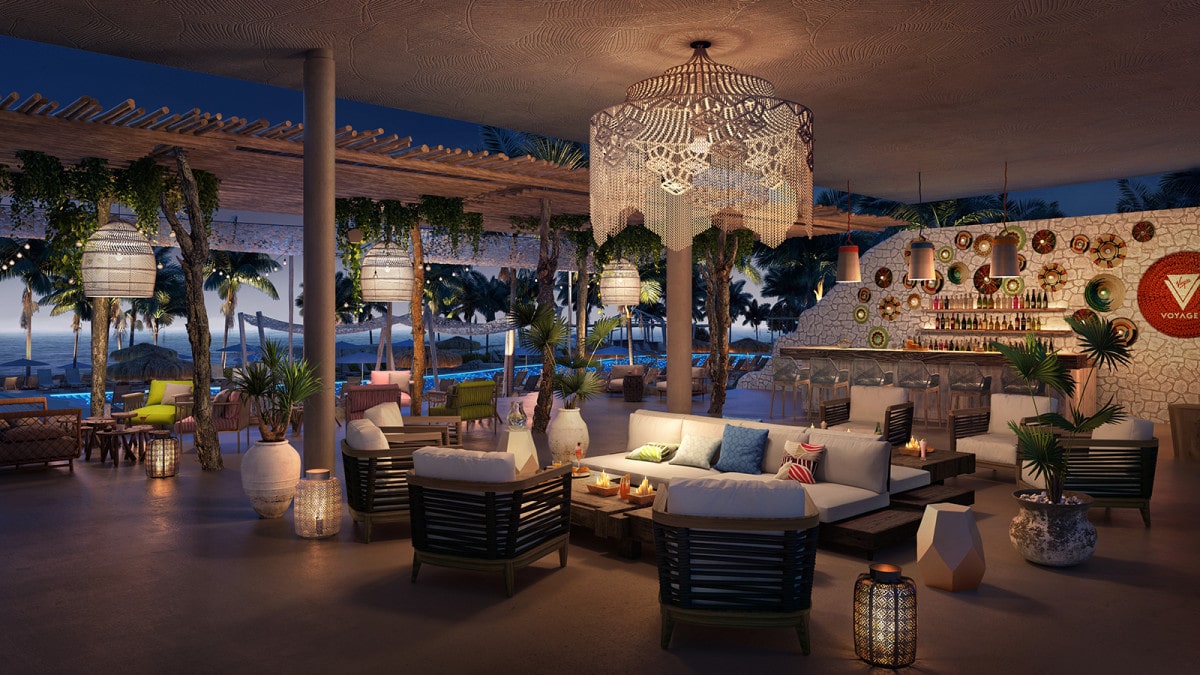 You can rent a beach or poolside cabana for ultimate relaxation and those who are booked into a Rockstar Suite on the ship will have their exclusive slice of paradise at The Beach Club at Bimini, with a dedicated bar, complimentary food service, an outdoor terrace lounge, sun loungers and beach cabanas. Due to the Islands close proximity to the Ships home port of Miami, you can stay there from the morning right through to the sunset (most of the year) meaning you get a real taste of paradise from breakfast through to dinner.
You can book your Virgin Voyages cruise on the Scarlet Lady now here and keep up to date on what's happening on our cruise section. One thing's for sure, we can't wait!
Let us know your thoughts on the Virgin Voyages Beach Club in Bimini below!