Discover Profusion Cosmetics – the must-have makeup brand for summer that's as effective as it is affordable…
When looking for new cosmetics on a budget, it can be difficult to find a balance between being affordable and high quality. But just because you're spending under £15, shouldn't mean you have to compromise on your makeup – as we've found with Profusion Cosmetics…
About Profusion Cosmetics
Profusion Cosmetics are a beauty brand that pride themselves in offering affordable yet high quality makeup. Established in sunny Southern California nearly 20 years ago, the sunny climes and laid-back LA vibes are still evident in their products. They are a fast-growing brand which is distributed around the world and strive for on-trend colour, accessible style and professional quality palettes designed to cultivate creativity among the next generation of makeup enthusiasts. They are proud to be cruelty-free and their vast array of products and particularly palettes make them stand out among the crowd.
Our must buys
Profusion Cosmetics Lip Duo – Imagine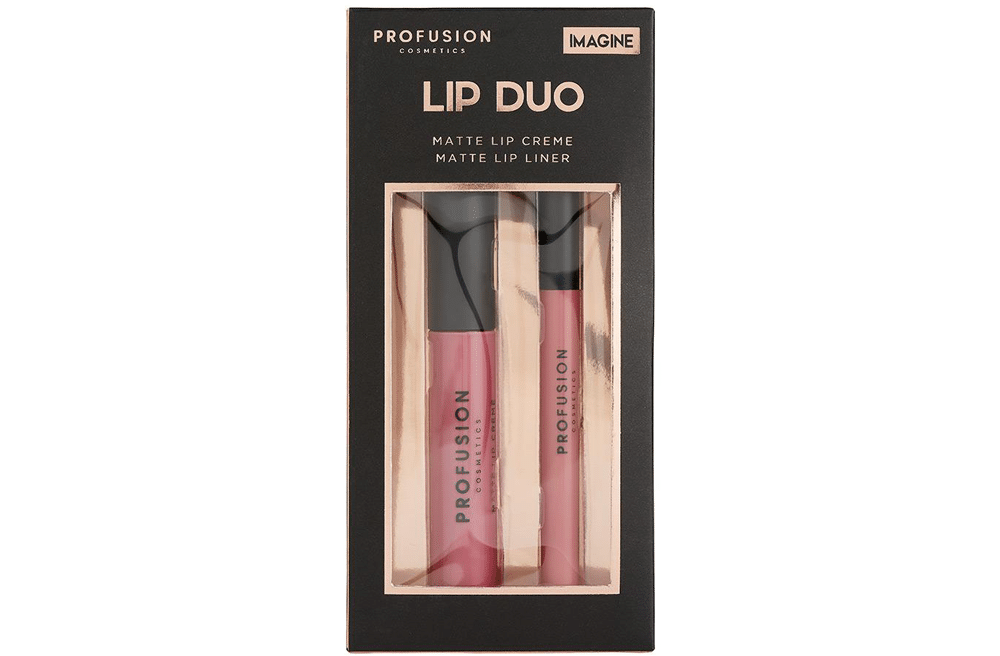 Why we love it: This lip duo is great for crafting the perfect pout. Line the lips with the velvet matte lip liner and finish with the non-drying matte lip cream for a slick finish. It's easy to apply and doesn't leave the lips feeling dry or cracked as some matte lip products can do. It also lasts for ages, so although it's worth popping in your bag for re-applications, you probably won't need it!
Price: £5
Profusion Cosmetics Blush Palette
Why we love it: This blush palette has six different shades of flattering matte and shimmer finishes which are perfect for blending on your cheeks to create a perfectly natural glow. Wear each colour alone or layer and blend together for different finishes depending on the look you're aiming for. We love how easy it is to apply and that the colours are pigmented enough to be seen without looking OTT!
Price: £7
Profusion Cosmetics Mattes Eyeshadow Palette
Why we love it: This matte palette is the perfect choice for all year round eyeshadow looks. The shades are all highly pigmented and range from must-have neutrals to vibrant festival shades, to smoky greys. The colours can be applied easily and the accompanying brush is great quality. The range of colours lets you really unleash your creativity and the tutorial on the back is easy to follow and creates a great look.
Price: £13