Looking for a hot holiday destination? From the culture and the food to the history, check out our reasons to visit Mexico this year…
Looking for a new destination to tick off your list this year? Why not check out Mexico! With a thriving culture, beautiful beaches and plenty of historical sights to see and shopping to be done, it's hard to find reasons not to. Here are our five reasons to visit Mexico this year…
The beautiful beaches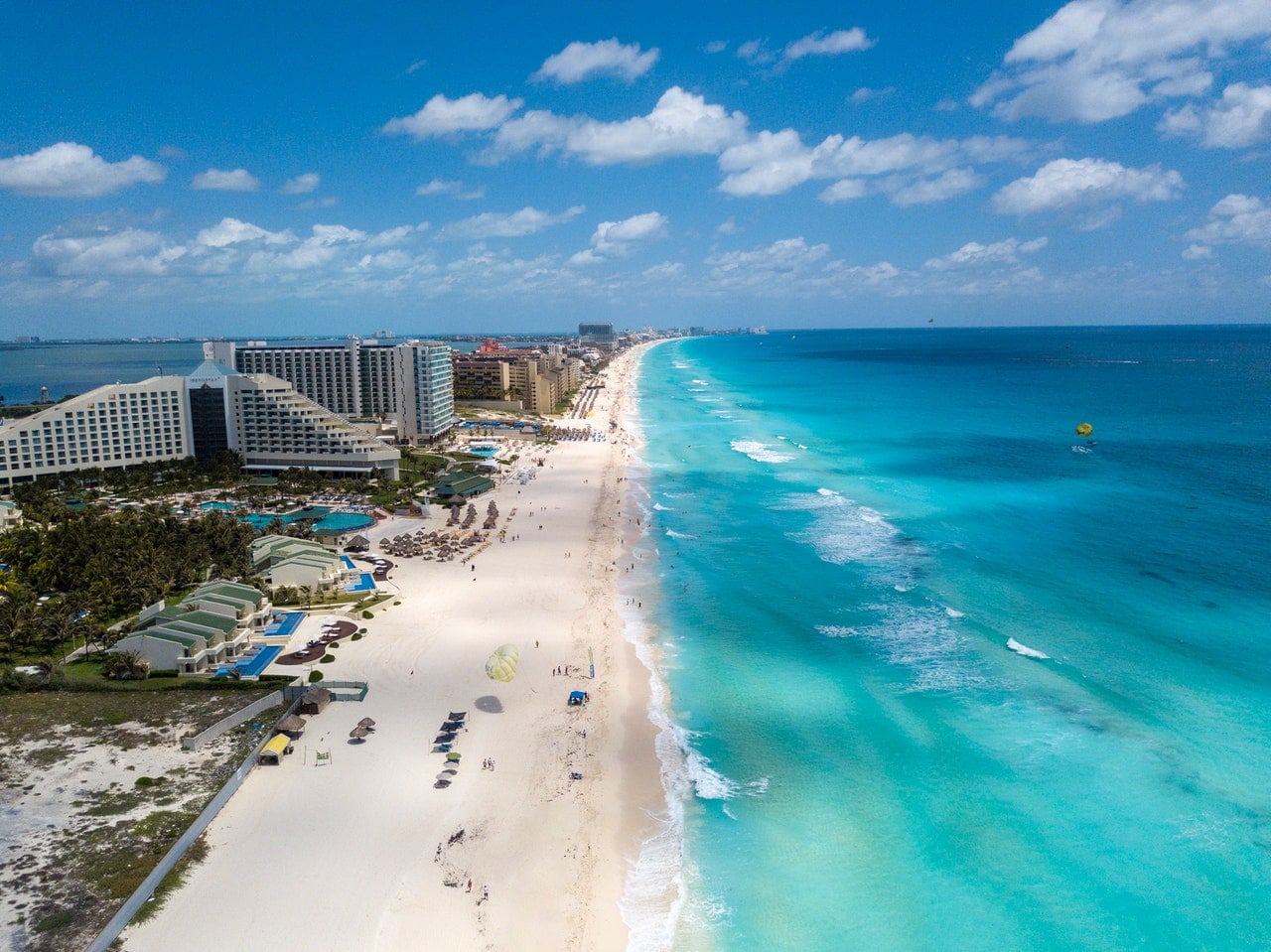 Mexico is known for having some of the most beautiful beaches in the world, making this the top on our list of reasons to visit Mexico this year. With white sand and beautiful turquoise waters, you'd be hard missed to find beaches that are more beautiful. We recommend visiting Playa del Carmen, Cancun and Tulum for some of the best beaches with plenty of Hotels just a few short steps away.
The foodie scene
The Mexican food scene is both brilliant and diverse, offering something for everyone. You can tuck into a tasting menu at one of the world's best restaurants or immerse yourself in some of the best tacos in a local street food stall. Be sure to sample their authentic dishes like guacamole, tacos and chilaquiles (washed down with some Tequila of course!)
The culture
Mexican culture is imbued with a whole range of influence, from the Mesoamerican to the indigenous, to the Spanish. Be sure to watch the Lucha Libre for a traditional experience, the Plaza Garibaldi to hear the mariachis, or go Tequila tasting and learn about the Mexican drinks rich heritage. They also have a number of festivals throughout – one of the most famous being the day of the dead festival – be sure to take a look what's on before you head so you can plan around this!
The price
Mexico is known as a pretty affordable destination for travellers coming from further afield (though it can be more pricy in more touristy areas.) making this a great one on our reasons to visit Mexico this year. Due to the fluctuation of the Mexican Peso at the moment, travellers from the US and UK can benefit, so be sure to continue these savings by checking out cheap flights. You can find a deal if you use a local carrier such as Aeromexico cheap flights. Be sure to keep an eye on Hotel deals through sites such as booking.com or Airbnb.
The History
Mexico is a country steeped in a rich history. Head to Tulum, one of the last Mayan cities built , Chichen Itza, one of the country's most impressive historical sites, Castillo de Chapultepec and Templo Mayor – all different yet equally fascinating historical sites. Imagine how life would have been thousands of years ago – plus there are plenty of photo opportunities too.
Enjoy our list on reasons to visit Mexico this year? Find out more about visiting it for yourself here